Sri Lanka Telecom (SLT) together with its mobile arm - Mobitel, recently opened their second regional flagship store (Teleshop) in Matara, offering customers the opportunity to experience and purchase 360° telecommunication solutions. Conceptualised to provide best in class service and latest technological solutions, the regional flagship store aims to empower customers in and around the area with fully-fledged telecommunication and mobile solutions. SLT and Mobitel customers will now be able to avail themselves of products and services ranging from ultra-fast broadband connections to smart home solutions, automated bill payments, home entertainment services, state of the art mobile and telephone equipment and a variety of telecommunication accessories, coupled with fast service and prompt delivery.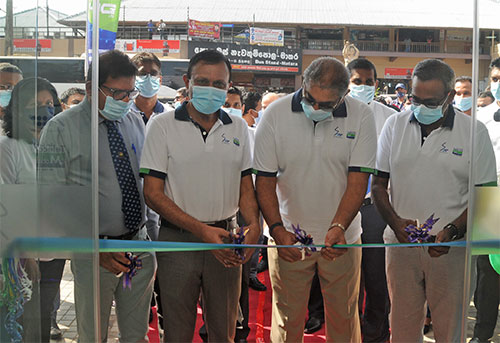 Priyantha Fernandez( COO/SLT), Lalith Seneviratne ( Group CEO), Rohan Fernando ( Group Chairman), Chandika Vitharana ( Acting CEO/Mobitel)
The opening of the store was graced by SLT Group Chairman Mr. Rohan Fernando, Group Chief Executive Officer Mr. Lalith Seneviratne, Chief Executive Officer - SLT Mr. Kiththi Perera, Acting Chief Executive Officer - Mobitel Mr. Chandika Vitharana, Chief Operating Officer - SLT, Mr. Priyantha Fernandez, and other officials of both SLT and Mobitel, customers and well-wishers.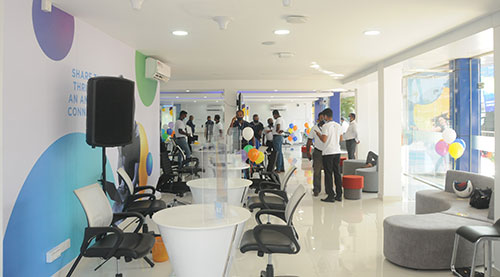 In parallel to the flagship opening, SLT launched a special sales campaign called "Speed" as well as a network rehabilitation project called "Lassana Matara" which sets out to enhance the beauty of Matara city. As SLT's first flagship store in the Southern Province, the store is in a prime location in town, with ample parking for all customers.