Sri Lanka Telecom (SLT), the leading telecommunication services provider in the country expanded its branch network to Weliweriya and Kadawatha with the opening of its most recent teleshops to serve the growing number of customers in Gampaha district.
With the opening of this latest teleshops, customers are given greater convenience and faster service provisioning and delivery. The both teleshops will provide the full range of teleshop services and facilities including the provision of new connections, bill payments and fault reporting as well as the selling of equipment. These two teleshops provide Mobitel services also. There, customers can activate Mobitel connections and all other value added services provided by Mobitel. Further, customers in Kadawatha and Weliweriya can obtain e channelling facility from these teleshops.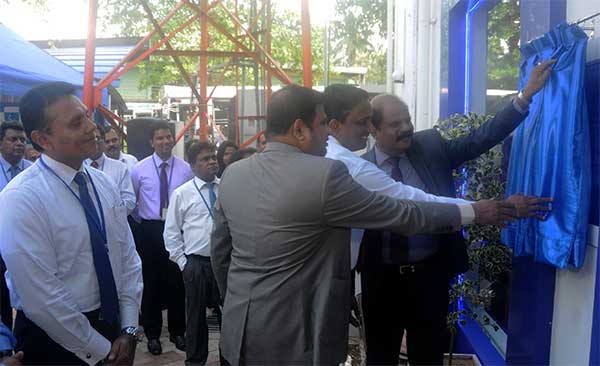 Special opening ceremonies were held recently in the presence of Mr. P.G. Kumarasinghe Sirisena - Chairman of SLT Group, Mr. Kiththi Perera - Chief Executive Officer of SLT, Mr. Priyantha Fernandez - Chief Operating Officer of SLT, Mobitel regional management, Staff SLT Human Capital Solutions and other officials.