Sri Lanka Telecom (SLT) donated a computer lab to the Embilipitiya Junior Secondary School in one of the company's latest CSR efforts. The programme was initiated and organised by the Sri Lanka Telecom Havelock Town Welfare Society. The computer lab consists of four brand new computers together with computer tables and chairs and also wired and wi-fi connectivity through ADSL technology, providing the school with access to SLT's high speed, uninterrupted internet facility.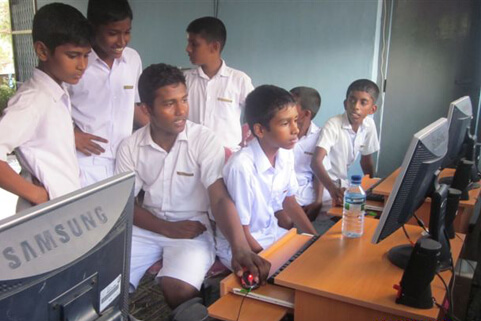 Embilipitiya Junior Secondary School was selected by Sri Lanka Telecom Havelock Town Welfare Society, amongst a list of schools, in consultation with the Zonal Education Authorities. The school has a student base of 2100 students from grades 1 to 9 and also possesses well trained computer teachers but had lacked the infrastructure and equipment for a computer lab up to now. The Principal of the school, Mr. G C P Karunanayake expressed his appreciation for this contribution, which has brought a new hope and opened up a new avenue for the students of the school to enhance their IT knowledge towards a better future.
SLT strongly believes in the importance of being a socially responsible corporate citizen and actively promotes CSR values and the need to contribute towards the community, as a large corporate entity. This programme is evidence of the permeation of CSR values to every member in every layer of the organization. Funding for the computer lab was raised by the welfare society through the organizing of a stage drama "Balloth Ekke Be" in the year 2011. The main objective behind this initiative is to add value to both the students and teachers of Embilipitiya Junior Secondary School and ensure that these students will be better equipped to face future challenges as they step out of the school and into the world by providing them with a sound foundation in IT. The programme also included the distribution of books covering a range of subjects including English Language, General Knowledge, storybooks etc, to the school library. This was initiated by the Corporate Division of SLT.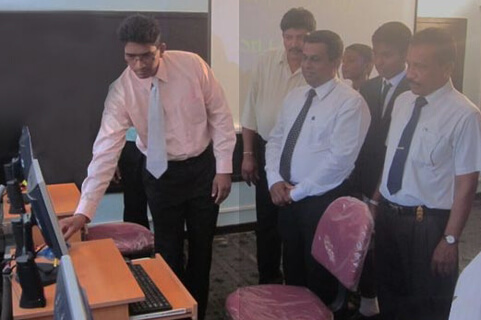 Amongst those present at the opening ceremony were DGM / SLT Southern Province, Mr. Dinesh Gallage, Regional Manager / SLT Havelock Town, Mr. Thilak R. Thilakaratne, and Chairman / SLT Havelock Town Welfare Society, Mrs. Chandranie Manampari, the Principal of Embilipitiya Junior Secondary School, Mr. G C P Karunanayake, Director of Education / Embilipitiya Division, Mr. J K Justing and Deputy Director of Education / Embilipitiya Division – Mr. M R Kumarana.