Sri Lanka Telecom (SLT), the leading ICT solutions provider in the country was proud to announce of its role as the Principle Sponsor of the 94th National Athletic Championships, conducted by the Athletic Association of Sri Lanka. As a relatively small island with modest means, it can sometimes seem like our talented Sri Lankan youth aren't always fortunate enough to be set up with the necessary facilities to allow them to compete with the major powers from other sides of the planet. However, adding to their history of projects focused on the development of not just our youth but our country as a whole, Sri Lanka Telecom strengthens its commitment to developing the sporting industry has a new objective set – and this time it's all about by supporting promising Sri Lankan athletes and developing opportunities for them to hone their talents.
Held from the 24th to the 26th of July, this year's National Athletic Championships is estimated to have over 3000 participants. The three day event will be held at the Mahinda Rajapaksha Stadium in Homagama.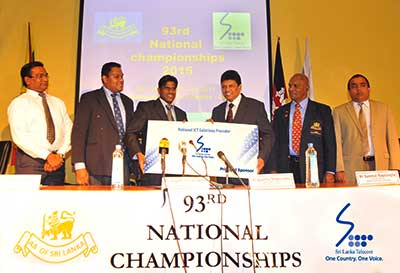 Sponsorship cheque handing over to Sugath Thilakaratne (President of the AASL) by Ajantha Seneviratne (Chief Marketing Officer of SLT). Saman Kumara (Media Coordinator/AASL), Tornado Jayasundara (Treasure/AASL), Sunimal Rupasinghe (Secretary/AASL) and Rohana Ellawala (DGM/Corporate relations of SLT)
Ajantha Seneviratne, Chief Marketing Officer of Sri Lanka Telecom said "Such an honour is certainly not being taken lightly by SLT. We are keen to reinforce our commitment towards the country's sporting activities and we also appreciate the Athletic Association of Sri Lanka for their outstanding service provided to the country's sporting industry over the years. SLT has decided to join AASL to help local athletes reach greater heights and the sponsorship we extend, will not end with the Championship. We are impressed with the plan put forward by AASL to improve standards in the country and have pledged our support for it."
SLT's vision is to provide the means and training for skilled local athletes to compete and win in the international arena by ensuring that the facilities they receive are of a global standard.
Sugath Thilakaratne, the president of the AASL said, "This weekend's 94th National Championships will be a selection ground to form a pool of 80~100 athletes for the South Asian Games which is likely to be held later this year. Forming strong pools of athletes for future international events and providing an opportunity for athletes to reach qualifying standards for the IAAF World Championships are two major concerns of the Athletics Association of Sri Lanka.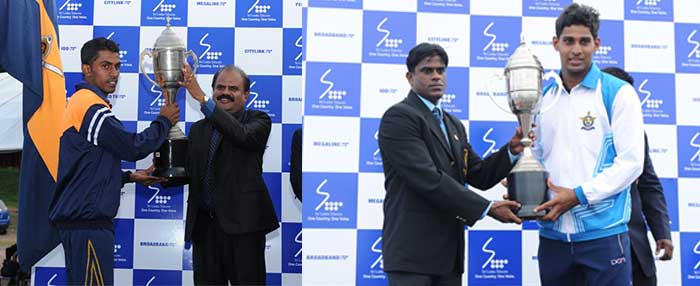 Indeed, with a partnership as powerful as this, there is certainly hope that our local talent will have a fighting chance in the international sporting arena, bringing glory to themselves, and to their country.