-Island wide Child Protection Campaign jointly with National Child Protection Authority of Sri Lanka-
Today's children are the leaders of tomorrow. Protecting Children from social evils and providing them a safe environment for their growth is becoming much needed day by day. Children's demand for love and care seems to be increased day by day. More child victims are found to be abused by various people in the society by numerous ways. Time is up to realize and take action to protect our younger generation and fulfill their needs to groom them as future ready citizens.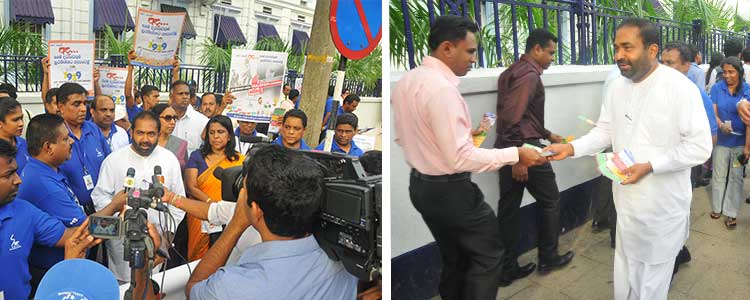 Today Sri Lanka Telecom is joining hands with the Child Protection Authority of Sri Lanka to help prevent child abuse in the country. All employees of the Sri Lanka Telecom family will get together at nearly 300 locations island wide, to create awareness and educate the general public towards saving our children from child abuse.
Speaking at this significant event, Hon. Ranjith Siyambalapitiya (MP), Minister of Telecommunication & Information Technology, mentions; "protecting our Children and nurturing them with education, knowledge and right skills is the best investment for a country. Children are the key stakeholders of our future and I greatly appreciate the initiatives taken by the National Child Protection Authority of Sri Lanka to protect the future of them. I am also privileged to be a part of this meritorious activity organized by the Sri Lanka Telecom Group and I truly commend their efforts taken for facilitating this national cause.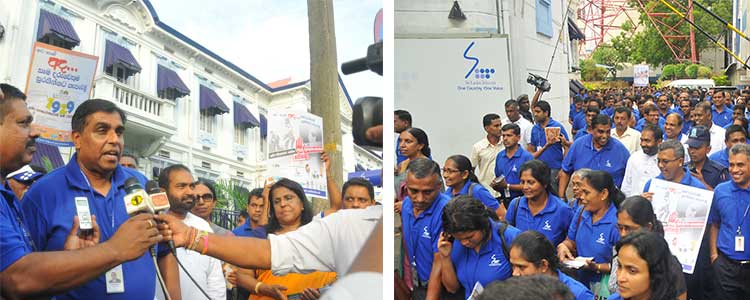 Ms. Anoma Dissanayake, Chairperson of National Child Protection Authority of Sri Lanka, expresses that, "by educating children and parents will help us to reduce child abuse in the country at large. We are really appreciative for the attempt taken by Sri Lanka Telecom Group in facilitating us to take this action forward".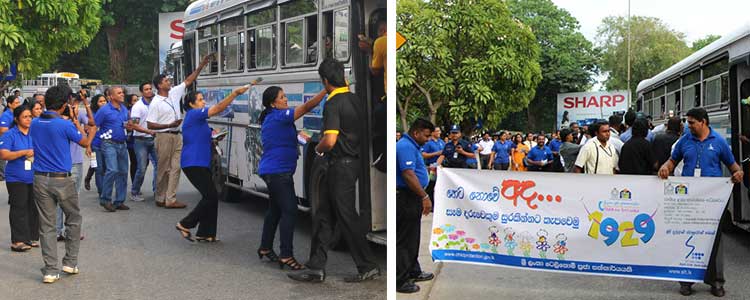 Sri Lanka Telecom PLC, as the national telecommunication service provider, pays a close attention to the needs of the society by bridging the gaps in communication. Mr. Nimal Welgama, Chairman, Sri Lanka Telecom PLC, mentions; "We have connected our people across the country and globe and now we are ready to help protect our children, by coming together as one Team, to create one Voice to the entire nation, to protect our children. We are very keen in supporting the prevention of child abuse to build a future ready new generation who could accelerate the socio-economic development of our country".