To boost local web-based content development.
Moving your web based local content over to Sri Lanka is a smart move.
Content users are empowered to experience highest speeds.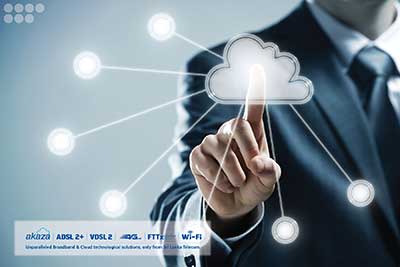 Sri Lanka Telecom (SLT), the nation's telecommunication giant announced its enhanced 'Hosting' services on SLT internet data centre to small & medium businesses and individuals in the country by introducing three new attractive and affordable hosting plans. SLT believes these hosting plans with higher capacity will be the quickest and easiest way to get a website online with powerful self-mange plesk control panel. Further, better customer support with SLT experienced staff, best uptime and unlimited monthly data transfers are the unique features that customers will be able to experience through these new hosting packages.
The newly introduced hosting packages are 'Web Active', 'Web Live' and 'Web Ultima' which include 'Shared web hosting' features that support both windows based hosting and Linux based hosting, support multiple languages and adds flexibility to own developments, database hosting, Content Management Systems (CMS) to bring down development costs, free DNS Hosting, web builders service, payment gateways and image gallery management system.
SLT shared web hosting packages are priced at attractive prices that start from Rs. 300 per month for 300 MB disk space and offers greater flexibility with world's number one Parallels Plesk control Panel. It enables customers to manage their web sites securely by themselves over the internet. The customer can self-manage web hosting, DNS hosting, e mail managing, backup managing, one click free software installations etc.
The shared hosting service is the most economical solution for hosting requirements since services are provided on shared a server environment. It facilitates the hosting of multiple web sites in a single physical web server where each site resides on its own partition on the server and is separate from other sites in a secure way. Similarly, the company also offers shared E-mail Hosting and Database Hosting to enhance value to its customers. Especially the company provides MS SQL Database hosting free of charge for windows shared web hosting customers. Also "No contract period" is very useful to personal and small business customers.
Through promoting the hosting of local content locally, all citizens of the country are offered the opportunity to enjoy a better internet experience. This enhances quality of internet services due to 'Domestic Internet traffic' (such as the sharing of local content) being handled domestically via SLT internet exchange (SLT IX). Without this, internet users need to access content globally, traversing through international traffic, which ultimately results in a slow web site loading experience for end users. With local data hosting, users or developers are not required to meet global internet bandwidth limitations, and hence internet traffic bottlenecks which give a bad internet experience are eliminated. SLT's local hosting option allows domestic traffic to different networks and removes the necessity to route these internationally which has a direct impact on enhancing internet experience.
Mr Ajantha Seneviratne, Chief Marketing Officer of SLT, commenting on this initiative said, "There are major changes taking place in communication markets across all countries, which are having profound effects in improving economic and social development. These include the improvement of Internet access, the development and sharing of local content, decreasing access prices for ICT users and the new opportunities this creates. Such an evolution can have benefits for education and skills development, infrastructure, trade including large businesses as well as small and medium enterprises, services and technological and human development. We are very serious about achieving National ICT targets and making a meaningful impact on minimizing the digital divide and encouraging local content developers which will all have a positive impact on foreign currency and national GDP as well as encourage the digital lifestyle which will no doubt enrich the lives of people."
In countries without a local Internet exchange, like SLT IX, the handoffs between networks typically have to take place in a foreign country, thus increasing the cost of providing the information and introducing a delay as the Internet traffic travels out of the country on expensive international internet links, and is transferred across networks, and then comes back to the country of origin – again via an expensive international internet link. In some ways, it could be compared to forcing all domestic airline flights to have a stopover in a distant, foreign country.
Mr Seneviratne, commenting further on the new hosting plans said, "The key benefit of having a domestic internet exchange service and hosting content locally is that domestic internet traffic, such as an internet subscriber reading a local online newspaper, would all be handled locally. This reduces the costs of the communication, reduces payment to global operators in foreign currency and especially increases the speed for internet users. We are actually giving a better internet experience to all Sri Lankan citizens through encouraging local content development and hosting content locally".