Sri Lanka Telecom (SLT), the national ICT solutions provider and the largest Internet Services Provider (ISP) in Sri Lanka has greatly assisted in expanding internet service in Maldives through its joint Submarine Cable System with Dhiraagu (DS - Undersea Cable system). This effort greatly supports connecting Maldives to the Global Internet Highway.
DHIRAAGU, the leading and incumbent telecommunications provider in Maldives partnered with SLT and "SLTNet" services expanded to Maldives Islands since 2006 after successful inauguration of "Dhiraagu – SLT" optical fibre submarine cable system between Maldives and Sri Lanka. It is SLT's one of the strategic objectives to be a key regional player through its Global Services of multiple international undersea cable systems by investing in international submarine cable systems.
Through the "Dhiraagu – SLT" international submarine cable system, Male' connected to Colombo, and beyond connected to Singapore, Italy and London via a global cable system that lands in Sri Lanka. SLT have further strengthened its global connectivity options and also the technologies that could handle much higher capacities by giant investments during past few years. SLT's global coverage was significantly strengthened via undersea optical fibre links: SEA-ME-WE 3, SEA-ME-WE 4, Bharat-Lanka (between India and Sri Lanka) and Dhiraagu-SLT (between Maldives and Sri Lanka).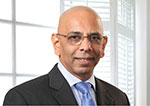 Mr. Dileepa Wijesundera, Group CEO of SLT commented that, "Sri Lanka's geographical location makes it a natural nexus for communications in the Indian Ocean basin, ensuring that the country plays a key role in the process of unfolding new technologies across the region. This brings gigantic capacity to users in Sri Lanka and in the region, with access to future data demands."
Following a recent upgrade to SEA-ME-WE 4 by SLT that enabled the system to accommodate much higher speeds using 100G technology, the cable again became available for commercial use at the end of 2014. Currently, SLT in the process of implementing yet another important connectivity project, the SEA-ME-WE 5 international undersea cable system with a total design capacity of 24 Tbps and100G technology. This 20,000km cable runs from Singapore and to France in the other corner of the global system via Sri Lanka by connecting to the high-speed undersea cable with 20 parties contributed by investing for the system. Construction of the cable commenced in September 2014. After completion in 2016, SEA-ME-WE 5 will deliver a massive increase in communications capacity, which will be available to support growth in Sri Lanka and other member countries. Furthermore, the SEA ME WE 5 cable station that is being established in Matara (Southern part of Sri Lanka) facilitates full landing, thereby enhancing the reliability of Sri Lanka's connectivity to the system.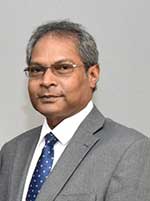 Mr. Ismail Waheed, CEO & Managing Director, DHIRAAGU stated, "We offer nationwide communication service coverage through our network which spans across all inhabited islands, all resort islands and major industrial islands in the country. In addition, our 3G Mobile Service, offering high-speed Broadband services, are available on inhabited islands, resorts and industrial islands. Our Fixed-line and ADSL Broadband Services have been extended to large population centres across the country covering 13 islands, which equates to approximately 50% of the population. When combined with our Mobile Internet Broadband Services, we are able to offer internet access to approximately 82% of the population. We work with both large corporates and small medium enterprises in the Maldives offering dedicated high-speed Internet Services, high quality purpose built business solutions and managed services. One of our key focuses during the year 2015 will be to provide mobile broadband services to all the inhabited islands in the country."
About DHIRAAGU
DHIRAAGU PLC is the leading and the largest telecommunication operator offering a comprehensive range of mobile, fixed, broadband and data services throughout Maldives. With 9 strategically located operation centres throughout the country, we have the biggest presence in the country. This is also augmented by the largest retail and distribution network.
Dhiraagu provides the widest mobile coverage spread across the nation's 199 inhabited islands and over 100 industrial islands including tourist resorts. The company overcomes geographic barriers in the island nation through a submarine fibre backbone across the country and a microwave network, which supports the nation's largest 3G and 4G LTE network. With over 26 years of service, Dhiraagu continues to be the market leader.